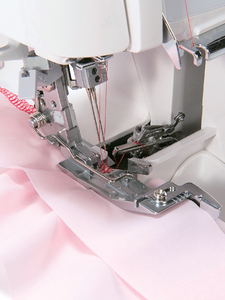 Gathering Foot
This presser foot is used for sewing together two pieces of fabric while creating gathers.
Using the differential feed, gathers can be created in only the lower piece. You can adjust the amount of fabric that is gathered by changing the differential feed between 1.5 or 2.0.
Gathers can also be created in a single piece of fabric.
ITEM CODE: 401-38121