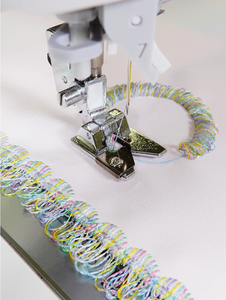 Fringe Foot (HZL Series)
This presser foot is used for forming loops or fringes to decorate workpieces.
This foot has a claw at its center. It is used for forming loops by laying the thread over the claw. This presser foot can be used for sewing decorative stitches on workpieces by making three-dimensional thread loops and fringes on the edge of the fabric with your favorite threads.
ITEM CODE: 402-19620