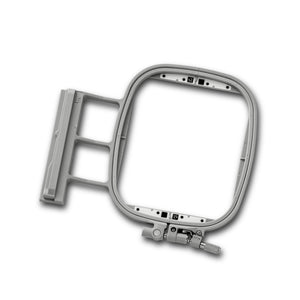 BROTHER EMBROIDERY HOOP (4"x4") (SLIDE-ON)
This 4" x 4" small monogram embroidery frame is perfect for working on the most popular-sized motifs and left chest embroidery designs.
Type: This is a slide-on frame
Please check what type of hoop your machine requires prior to purchase. 

 ITEM NUMBER: SA438
If you have any questions about compatibility, feel free to contact us.